"WOW, what a hit. All the pork was eaten ad there is enough brisket for about 8 sandwichs. People said it was the best they ever had and LOVED the Jack sauce. I am going to put your information in our next newsletter for the club.
Mem H"
"Bill and Kathy,
We took J.P., Mikiyo, and San Chan to Dulles through the rain yesterday, so now, while there is a dull moment around here after very busy times, I want to thank you both for a wonderful lunch which EVERYONE enjoyed. I saw some mighty large piles of pork on many plates.
The parish hall looked so good when I walked in on Sunday morning. I knew right then that you were totally prepared and I was a very happy person. Thanks so much for all your hard work. Penn and I thought the day was perfect and you helped to make it so.
With great appreciation,
Gail"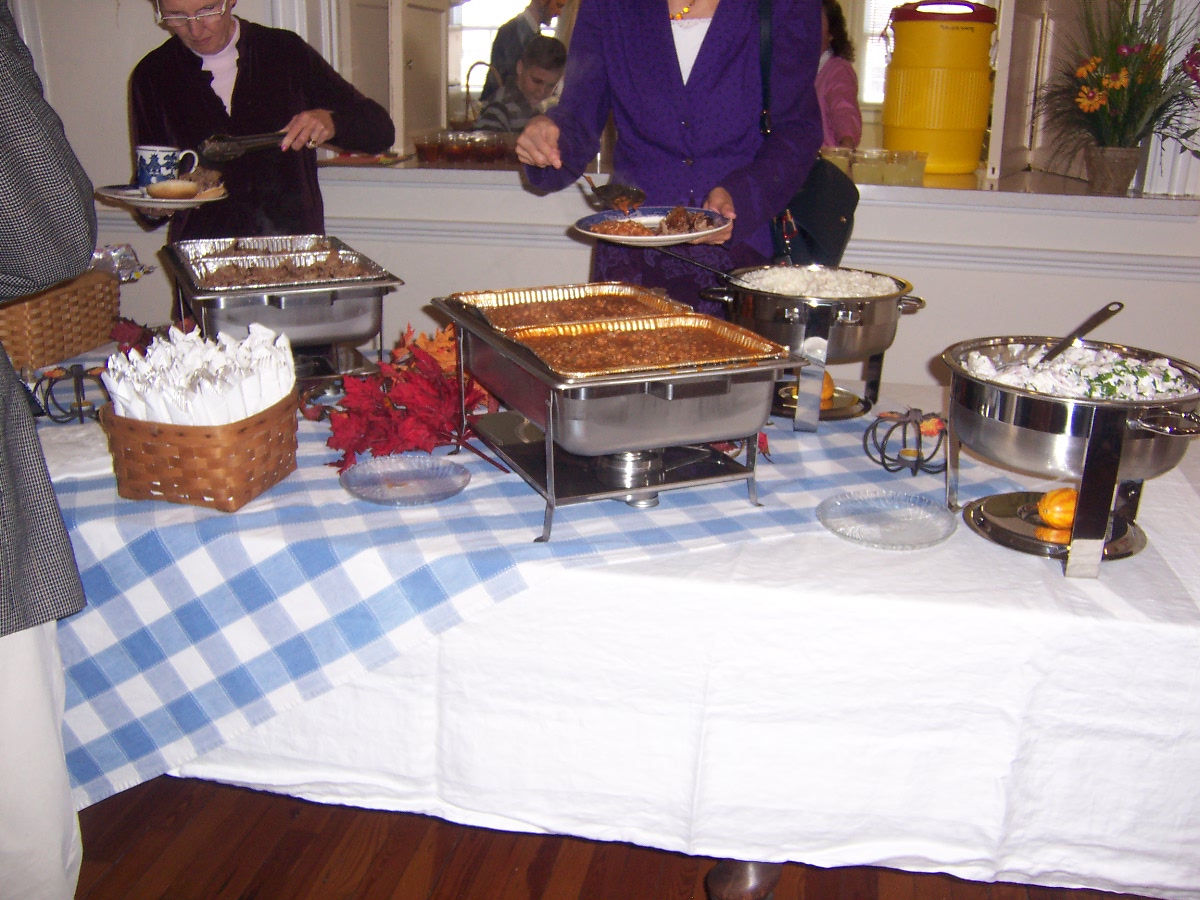 "Bill:
A lot of people that said they were coming did not show up. I feel the rain had something to do with it. BUT overall it was a GREAT party!!!!! Michael was very surprised at the people that showed up to be a part of his "day". He has not stopped talking about it. It was an experience that he will never forget.
Frieda W."
"Bill:

Your BBQ was the hit of the party! We handed out several of your calling
cards raved to our guests about you. There was plenty to go around, with a
good deal to freeze and enjoy later. Thanks for delivering such a good
time, right on time!

Rusty F."